Marta Pan,
modernity at work
Trained at the Academy of Arts in Budapest, Marta Pan moved to Paris in 1947. She was 24 years old. She was inspired by plants (onions, shells, roots) whose joints she drew in increasingly close planes, with great sensuality. She transposed these figures, brought to the limits of abstraction, into chamotte clay and, for some of them, into ceramic.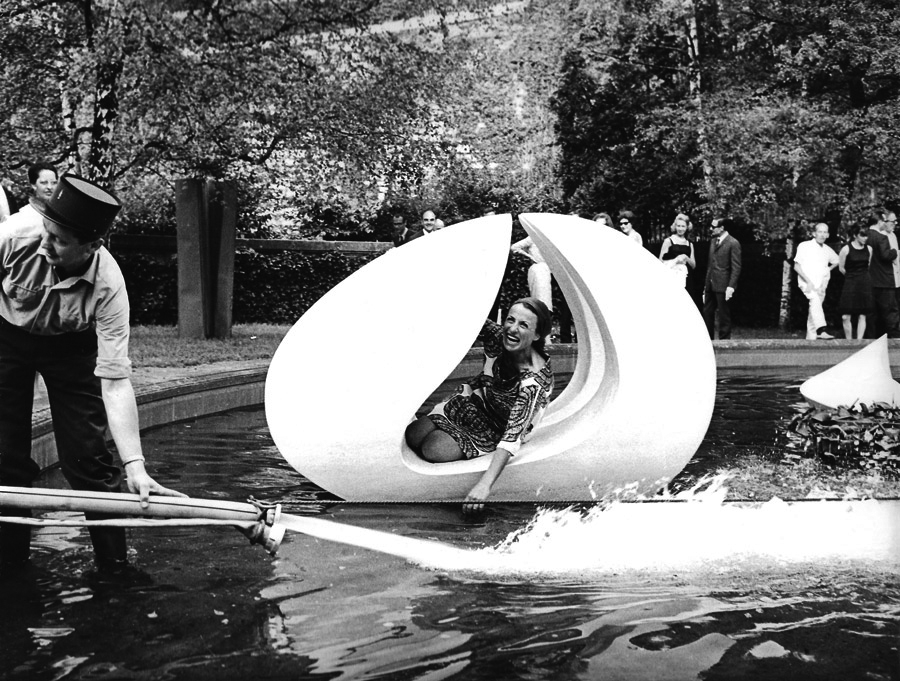 Between dynamism and balance
Towards abstraction
In 1954, Marta Pan tried her hand at woodcarving in the workshops of Charles Barberis, the carpenter established in Corsica who, among other things, made the woodwork for the glass panels of the housing units that André Wogenscky built with Le Corbusier.
With an astonishing mastery, Marta Pan approaches simultaneously three types of abstract forms. Some of them, of simple appearance, strike by the dynamism that emerges from them. Such is the case of « L'ébène » arranged above the interior basin of the Fondation.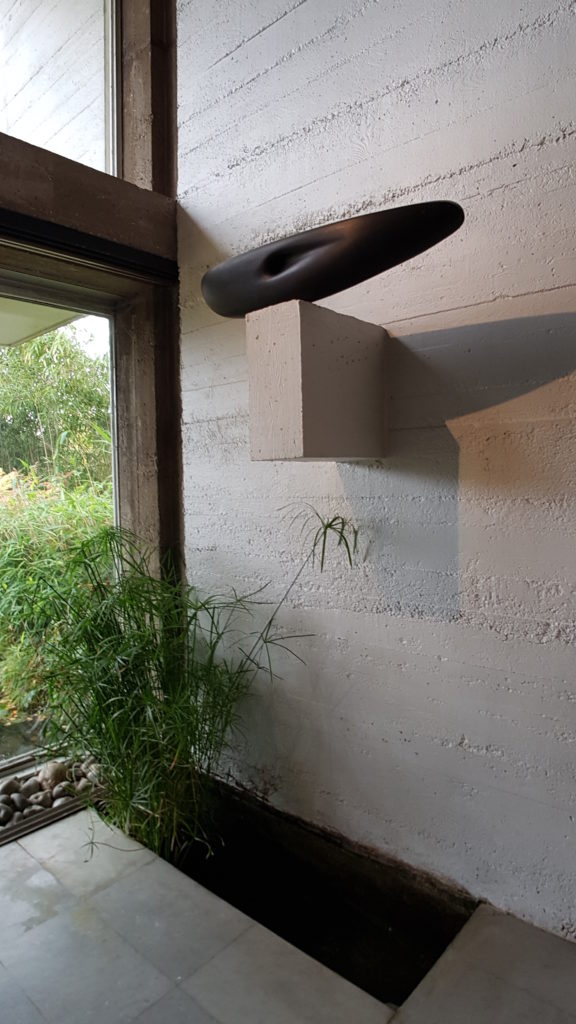 Dancing inspiration
Others are articulated, like « Teck », a large sculpture whose two elements unfold around a hinge. Maurice Béjart made this work the central element of the ballet he created in 1959 on the roof of the Unité d'Habitation in Marseille during the first Festival de l'Art d'Avant-Garde.
Wood and plants: The roots of her inspiration
Other sculptures, such as « Balance en deux » or « Obero », preserve the characteristics of Marta Pan's initial attraction to plants: they are marked by an invisible point of balance, on which two elements of different shape and mass pivot.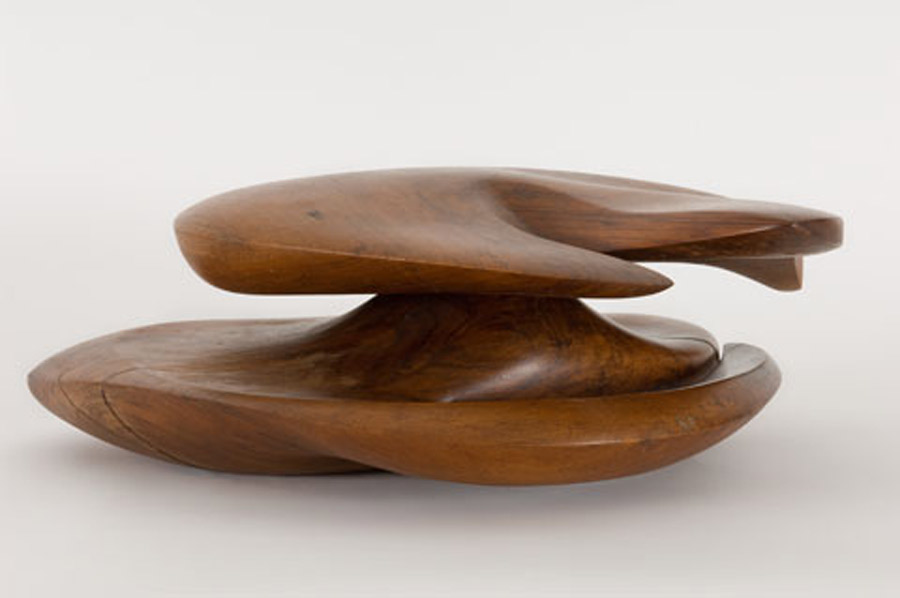 Their originality attracts the attention of the curator of the Kroller-Muller museum who commissions Marta Pan to create her first floating sculpture, « Otterlo », whose realization mobilizes about thirty people, engineers, industrialists and workers…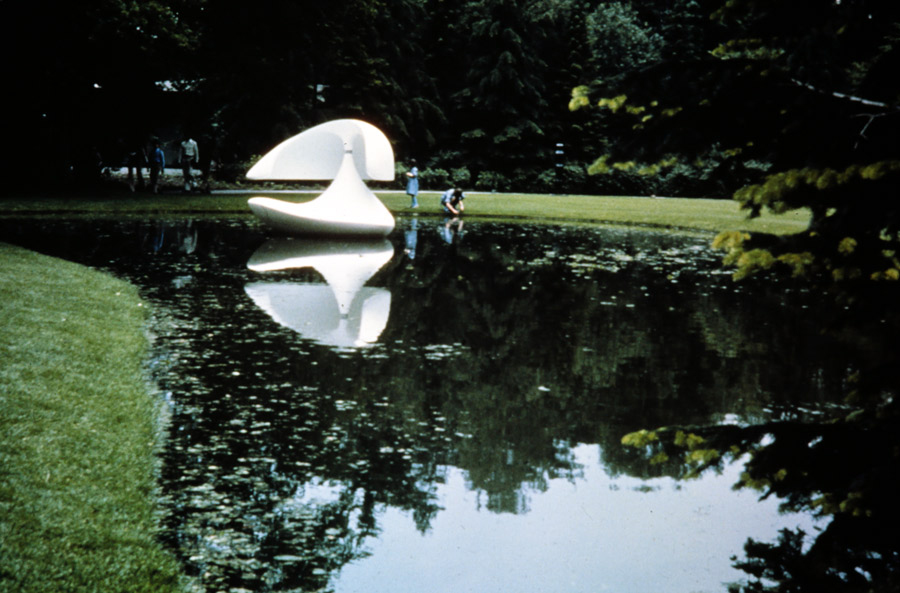 The series: An exploration of shape and material
Marta Pan is also renowned for the series of puzzles, executed in wood, and the series of plexiglas where, within round, cylindrical or lenticular forms, imperceptible micro universes are surreptitiously installed, sometimes appearing like aquatic animals. The art critic Michel Ragon will devote a book to this fascinating series of a hundred works.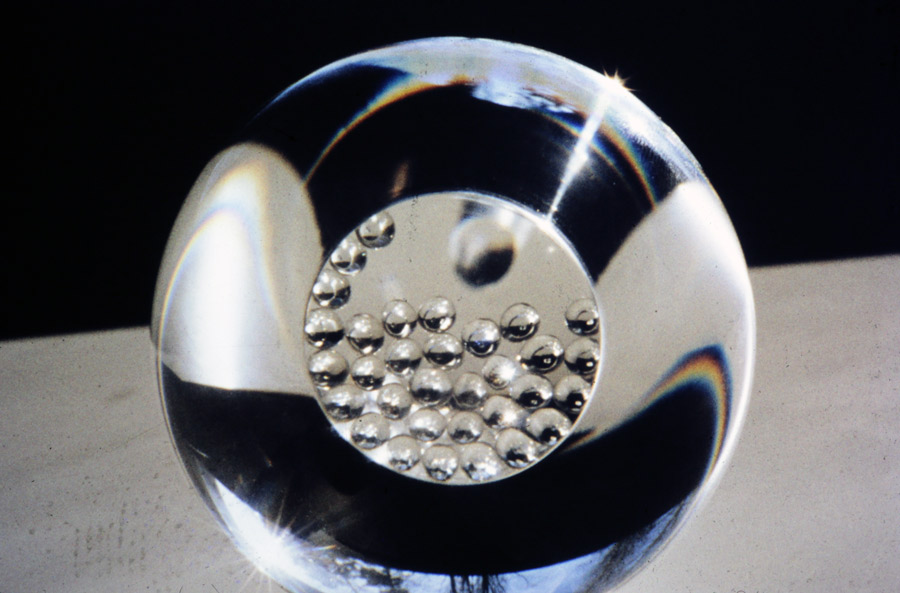 A close association with architecture
Marta Pan then modifies her approach, distancing herself from direct carving: she imagines, draws, transposes her creation into precise plans and has her works made in a factory, with the utmost precision and according to a high degree of requirement. She thus prolongs the process of realization of Otterlo.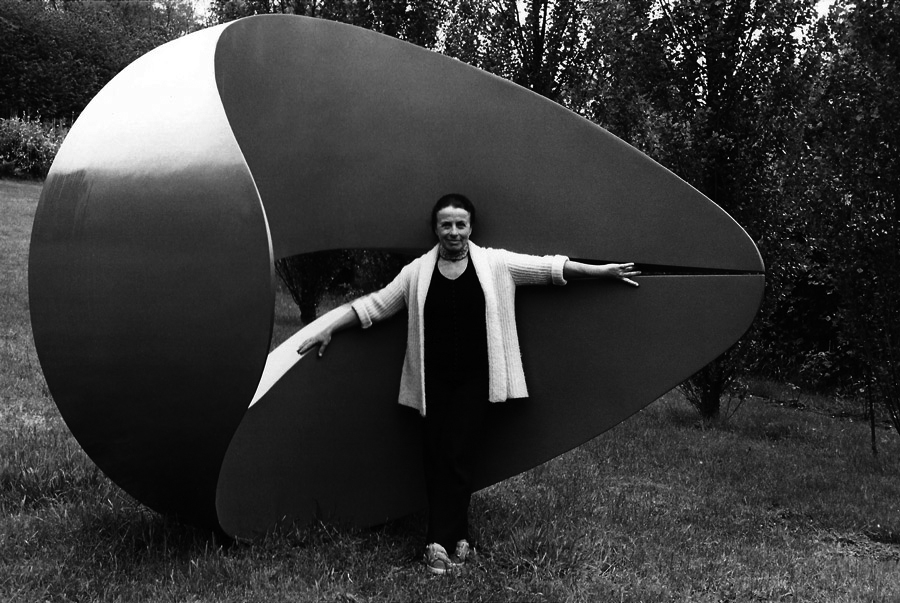 Quickly, her relationship with architecture led her to approach works of large dimensions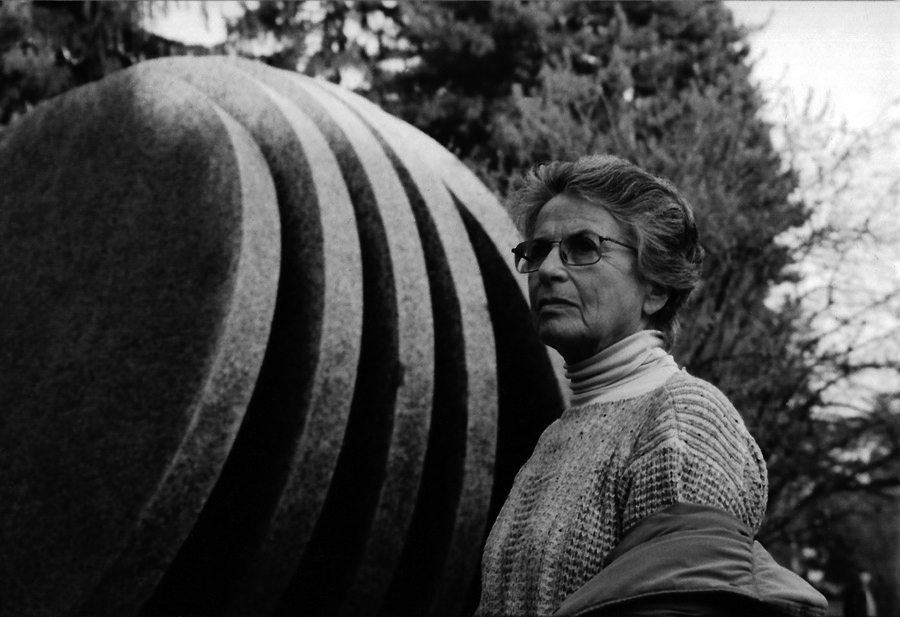 Interventions in the public space, an international influence
Marta Pan achieved several artworks in the public space: at the Saint-Antoine hospital in Paris, at the Ministry of Defense in Beirut, at the Necker hospital in Paris, The floating sculptures: an exploration of the elements
Her ability to arrange the sculptures in space is expressed in an even more powerful way in the parks (Bobigny, Kerguehennec, Otterlo, Duisburg, Dallas, Hakanone…) where her floating sculptures are exhibited
Many times exhibited in the greatest museums, her work and her presence in Japan are crowned by the prestigious Premium Imperial prize.
She died in 2008, after having designed multiple models of the « Portes » series.